Vi at La Jolla Village
8515 Costa Verde Blvd., San Diego, CA 92122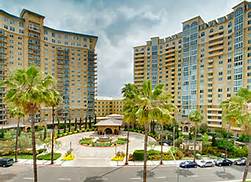 If you're looking for assisted living in San Diego CA specializing in memory care, you may want to consider Vi at La Jolla Village. This San Diego assisted living facility offers both regular assisted living care and specialized care for Alzheimer's and other memory-related issues. At the same time, they allow their residents to live as independently as they're able to. As a result, residents are able to maintain a sense of independence while still having access to help when they need it.
The types of services an assisted living facility offers are important to consider when choosing a facility. With that in mind, some of the services available at Vi at La Jolla Village include:
Staff that is available 24/7
Three meals provided daily, with special meals available for residents with specific diets
An emergency call system installed in every apartment that residents can use at any time day or night to receive help from the staff
Licensed nurses onsite
Escorts to accompany residents when they go to and from activities
Housekeeping services provided on a routine basis
Laundry and linen services provided on a routine basis
Staff that is trained to help residents manage their medications
Help with keeping clean
Transportation for residents going to appointments and offsite activities
Physical therapy
Respite care for short-term stay residents
Hospice care for residents with terminal illness
There are also amenities available at Vi at La Jolla Village. Exercise programs and an exercise room are available to residents who still enjoy exercising. The facility also has a swimming pool. The sauna and spa at the facility offer residents a place to relax for a bit. Residents who enjoy reading can spend some time in the facility's library. For residents who enjoy more creative styles of activities, there are arts and crafts programs for them to take part in. Educational programs are offered for those residents who still want to learn. The facility houses a beauty and barber shop where residents can go to get their hair done, along with having other grooming done. Indoor and outdoor common areas provide residents with places to gather and socialize with each other. Small dogs and cats can be brought in as pets after approval from the facility's management.