Regency at Fallbrook
609 E. Elder Street, Fallbrook, CA 92028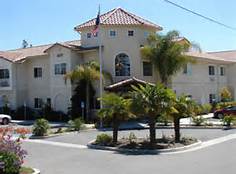 If you're looking for an assisted living facility in the Fallbrook, CA area that offers special care for Alzheimer's and other memory-related issues, you may want to consider Regency at Fallbrook. It is a facility that has many services and amenities available, yet also allows for as much independence as a resident is capable of.
In terms of services available at Regency at Fallbrook, some of them include:
Staff that is available 24/7
An emergency call system installed in each apartment that allows residents to call on the staff for help at any time
Help for residents from the staff with managing medications
Three meals provided daily, with special meals for residents with specific diets
Transportation for residents going to appointments and offsite activities
Housekeeping provided on a routine basis
Laundry and linen services provided on a routine basis
Individual control of heating and air conditioning in each apartment
Escorts for residents going to activities and going back to their apartments
Special care for incontinence
Staff that is trained to help residents with basic needs, including help with grooming, help with cleaning, and help with dressing
Hospice care for residents with terminal illness
Respite care for short-term stay residents
There are also amenities offered at Regency at Fallbrook. The facility has a library where residents who enjoy reading can spend some time. An exercise room and exercise programs are available for residents who still enjoy exercising. Residents can visit the facility's beauty and barber shop to get their hair done, as well as other types of grooming. Those residents who enjoy activities that encourage creativity can take part in the arts and crafts activities offered at the facility. Educational programs promote learning for those residents still interested. Residents who enjoy socializing can gather together at the facility's indoor common areas. Cable television is installed in each apartment for those residents who enjoy watching television. Small dogs and cats are allowed as pets at the facility so long as residents first have them approved by the facility's management. Guest lodging is available for residents who have family and/or friends visiting overnight.