Brookdale Carmel Valley
13101 Hartfield Avenue, San Diego, CA 92130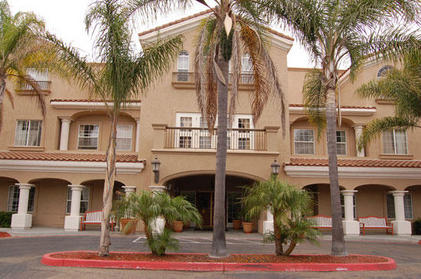 If you're looking for memory care in San Diego that offers memory care, you may want to consider Emeritus at Carmel Valley. They offer plenty of services that help benefit all residents staying at the facility, ensuring that each resident will be well cared for.
An important part of any assisted living facility is the type of services it offers. Emeritus at Carmel Valley has much to offer its residents. Among the services residents will be provided at the facility are:
Care for Alzheimer's and all other types of Dementia
24-hour available staff
Three meals offered daily
Help with managing medications
Diabetes care
Housekeeping
Visits from nurses on a monthly basis
Special meals for residents who need specially prepared food
Help with cleaning
Help with dressing
Help with dressing
A wellness program
Life enrichment programs with a full-time life enrichment director on the staff
Regular communication between staff and family of residents
Programs specifically targeted at helping with memory issues
Regularly scheduled transportation
Physical rehabilitation services
Speech therapy services
Respite services for short-term residents
Visits from a speech therapist, occupational therapist, and physical therapist
Post-hospital care
Post-surgery care
It is important for residents to also have ways to have fun and relax, and Emeritus at Carmel Valley offers plenty of opportunities with the many amenities it has available. Those residents who enjoy reading can visit the facility's library, where they can read in peace. If they would rather read in their apartments, the library allows residents to check books out. A beauty/barber shop is available at the facility where residents can go for various grooming services, including cutting and/or styling their hair. There are several resident-run clubs at the facility that residents can join should they wish. If religion is important to residents, there are spiritual programs they can join in on. When residents have family/friends visit, they can enjoy private meals in the facility's private dining areas. If residents enjoy watching television with other people, there is a TV room at the facility where they can do so. Residents who want to take part in some type of activity can see what is available at the facility's activities center.