Casa Aldea At University City Village
6102 Gullstrand St, San Diego , CA 92122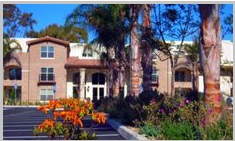 For anyone looking for an assisted living in San Diego, Casa Aldea at University City Village in the Clairemont area is an option to consider. They provide many services for their residents, ensuring that anyone at the facility always has their needs met. In addition, they also provides plenty of opportunities for residents to relax and have some fun.
Services are an important part of any assisted living facility, and Casa Aldea at University City Village has plenty. Among those available are:
Three meals provided per day
24-hour available staff
An emergency call system in place
Heat and air conditioning control in each apartment
Kitchens in each apartment
Private bathrooms
Oversized showers
Switches that allow residents to control the amount of light in their apartments
Washers and driers
Mail delivery to mailboxes
Patios and balconies
Garbage and recycling chutes
Help with dressing
Help with cleaning
There is also plenty for residents looking to have some fun to do at Casa Aldea at University City Village. This is because the facility is goes out of its way to feel less like an assisted living facility and more like a resort. That way, residents will feel more relaxed instead of feeling like they can no longer live at home. If any residents are interested in catching a movie, the facility has a movie theater available. Those residents who are fans of golf can take advantage of Casa's golf course. A pool offers residents a way to relax and get some exercise in, provided they are still able to use it. Residents who still enjoy exercising will also want to visit the facility's fitness center. There is a clubhouse at the facility that offers residents the chance to socialize and take part in a number of different activities. For residents who would rather look for ways to relax, they can take a dip in the facility's spa. If any residents enjoy reading, they can stop by the facility's library. Those residents who do so even have the option to take books back to their apartments and read them there.